Staff
Our mission is to be a happy team, with happy children and happy parents too!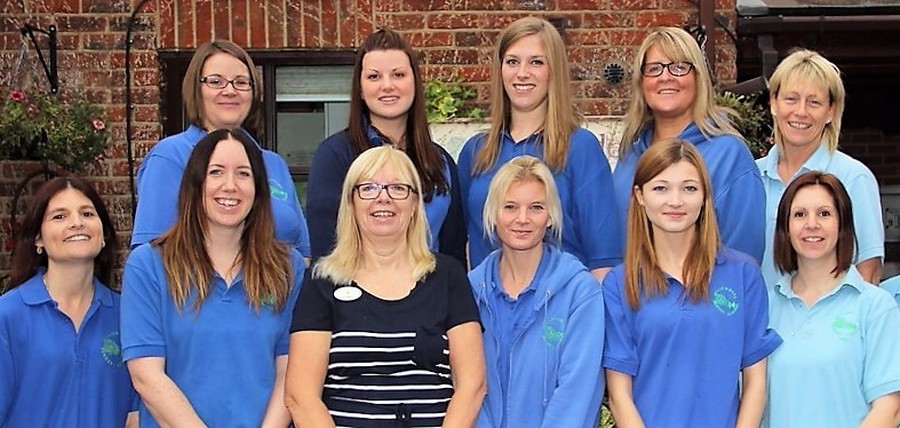 The staff work as a team to encourage and help your child to enjoy learning and playing together.
We pride ourselves on being a happy and motivated Nursery team, we aim to cherish and nurture every child:
"They may forget what you said but they will never forget how you made them feel" Anonymous
We are:
Marilyn Hargraves (Owner/Manager)
Rebecca Robinson (Deputy Manager)
Nichola Sarnicki (Office Manager)
Emily Matthews (Deputy Manager and preschool room leader)
Leigh Craig
Lisa Green
Kerry Ashby
Katie Hailstone
Hannah Smith (SENCo)
Francesca Sookool
Danielle Still
Kim Partlow - Baby room leader with Amy Horne, Maria Capdeville and Abbie Needham
Kirsty Minton Walkers & Talkers room leader with Abbie Thorn and Phoebe Axford
Our experience and qualifications include teaching certificates, special needs experience, NVQ level 3, First Aid and Pre-School courses.
The staff are committed to helping young children achieve their full potential and to this aim are willing to increase their professional development through attending training courses etc.
Staff Vacancies
Before and After School Club Playworker
Come and join us at Willowdene Club - a well established and busy after school club - recently rated Excellent by OfSTED. We provide an organized, fun, and relaxed environment, after each school day, for children attending Four Lanes Schools.
Duties: Actively and enthusiastically assist the after school club supervisor in the safe and organised collection and running of the after school club. Following direction from the after school club supervisor, assist in both the delivery of the scheduled programme activites, and in the overall safety and behaviour of the children attending the club. Adhere to OfSTED standards and Willowdene policies at all times.
Qualifications:
Playwork or Childcare Level 2/3 preferable
Skills:
Ability to help plan and organise a range of activities for children aged 4 to 11 years to encourage children to discover and explore their exciting environment. Be able to communicate well with children aged 4 to 11 years and adults. Act on own initiative. Commitment to Equality of Opportunity and Diversity. Ability to prioritise and make decisions.
Hours:
Monday, Tuesday, Thursday 7.30-9.00 school term time.
Monday - Friday 3.00-6.00 school term time.
School Holidays variable hours.
To apply please send your CV to willowdene@btconnect.com